Perfume Customization

Jun. 11, 2020
Gold Perfume Cap manufacturershares this article for you.
In today's pursuit of independent personality, clothing customization, wedding customization, jewelry customization, and even perfumes can be customized. It seems that our lives have become eclipsed without customization. Today we will talk about "perfume customization".
The customization of perfume is just like clothing, it can be divided into full customization (Bespoke) and semi-custom (Made To Measure), and the difference between full customization and semi-custom is mainly in the money you spend and the time invested. Talk about full custom and semi-custom perfumes.
Fully customized perfume
The production of private fragrances mainly refers to full-custom perfumes. The standard perfume customization process is similar to the clothing system. It needs to communicate with the perfumer many times before and during the modulation process. This is a relatively time-consuming process, but the same This is where the mystery lies. How did the perfumer formulate the perfume that makes you want, we will reveal the answer now.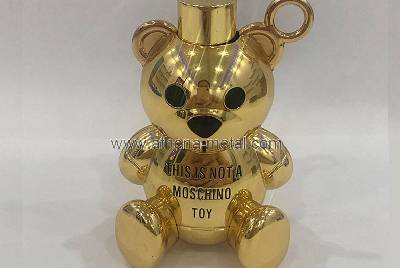 Custom Perfume Bottles
1. Comprehensive understanding
Just as tailor-made clothing requires tailor-made clothing, perfumers also need to have a basic understanding of you. Before the perfume will be arranged for a long face-to-face talk with you one or more times, the location may be in Paris, Lunjiao, New York perfumer's office, or the perfumer personally flew to the location you specified.
During the conversation, the perfumer will not only ask you some basic information and your preferences in perfume but may even ask about the warmest childhood memories, where you like to go on vacation, etc. Niu unrelated content, in order to fully understand your characteristics and needs. Other perfumers will get to know you from the side by having lunch with you or taking you to a few Parisian shops. In short, everything is done in a relaxed atmosphere.
Second, choose spices in total
Perfumers usually start to provide a variety of raw materials and tones for customers' reference, and your nose will be used here. If your needs are relatively simple, the perfumer can prepare several perfumes that meet your needs on the spot. If you have a unique taste, the perfumer may also need several months to capture inspiration and create.
3. Trial adjustment after perfume
You can choose one or several perfumes with a good first impression to go home for a period of time to see if the actual performance of these perfumes on your skin meets your imagination, and then decide which one is the best perfume for you, or You can also meet with the perfumer to make appropriate adjustments to the fragrance. Sometimes this process may be repeated several times until you are satisfied.
The custom-made process, which is quite expensive, is inevitably expensive. The cost of ordering perfume is usually between tens of thousands and hundreds of thousands of RMB, and this does not end with a one-time payment. When you run out of the first perfume you need to repurchase, you still need to pay the price of the fragrance. Although the price of the fragrance is relatively cheaper than that of creating a perfume, it is likely to be more than 10 times that of the large-scale sales of perfume on the market. If the perfume uses particularly expensive raw materials, the price will be higher.
It is worth mentioning that this does not include the cost of custom perfume bottles. If you still want to customize your own perfume bottle, in addition to the perfumer's own partner recommendation, you can also turn to a crystal manufacturer or jeweler. The cost depends entirely on your specific requirements.
Semi-custom perfume
Semi-custom perfumes usually give some pre-set perfumes, on this basis determine the general fragrance type, and then adjust the details according to the preferences of customers. Many brands or perfumers who provide fully customized perfume services also provide such semi-customized services. The price is of course much lower than that of full-made perfumes. The cost of perfumes ranges from RMB 2,000 to hundreds of thousands of RMB (based on Depending on the complexity of the brand and the perfume selected by the customer), the cost of renewal depends on the raw materials, but it is generally several times more expensive than perfumes produced in mass production.
Our company provides custom perfume bottles. If you are interested in our products, please feel free to contact us.

Previous: When To Consider Eye Cream

Next: How about a Facial Massager, Is It Useful?